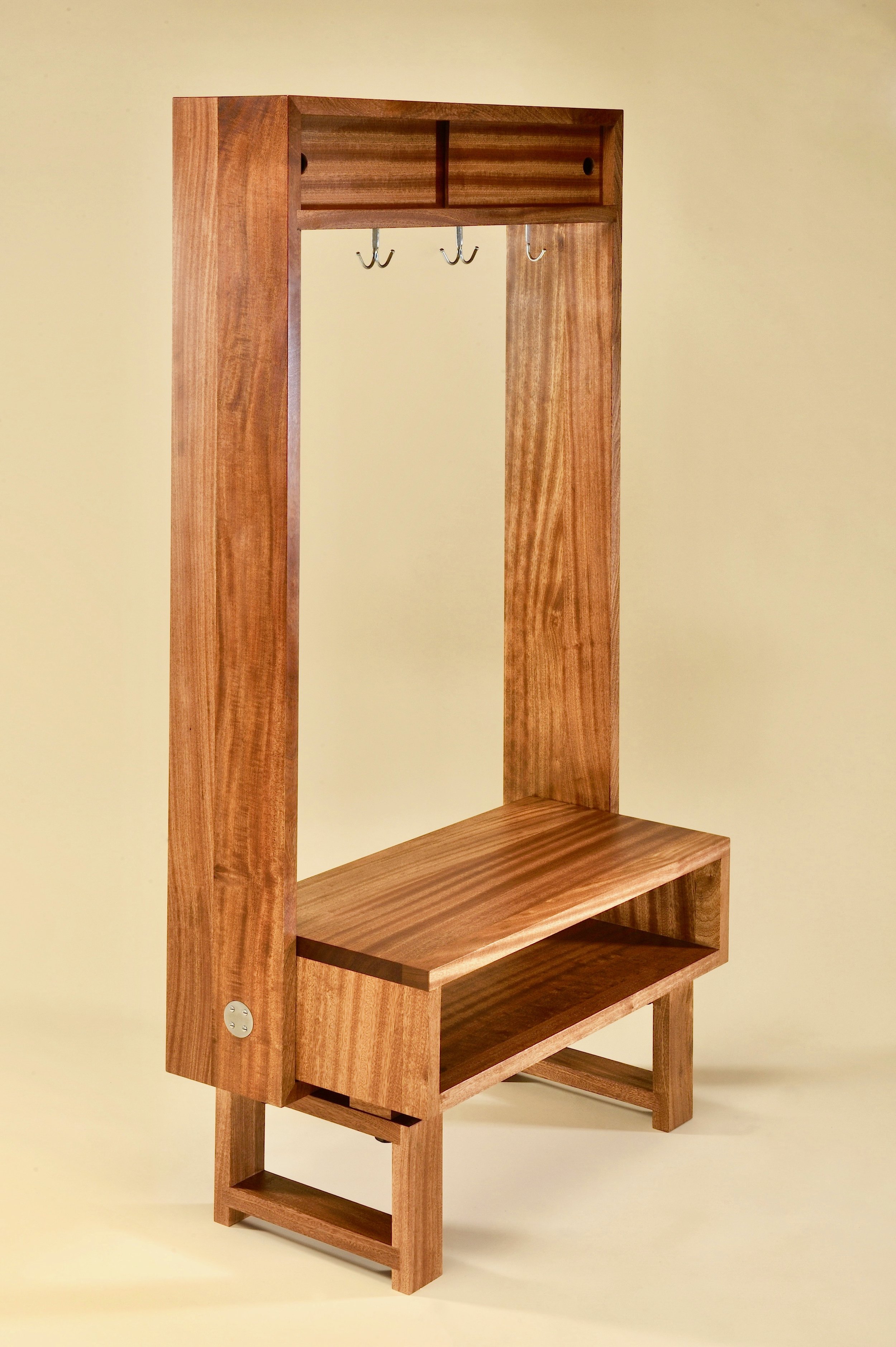 Mini Mudroom
The Mini Mudroom is an all-in-one storage solution for the gear you use every day. A fold-down bench provides shoe storage and a place to sit as you get ready to head out the door. Overhead is a mirrored vanity with sliding doors for smaller items like keys, wallets, change, dog leashes, etc. Below are six steel hooks for your go-to jackets, hats and umbrellas.
The Mini Mudroom is made from solid Sapele hardwood and features a fold flat design for easy shipping and tool-free assembly. Watch us put one together in under a minute in the video below.
66" tall x 32" wide x 16" deep
Made in Tucson, AZ.